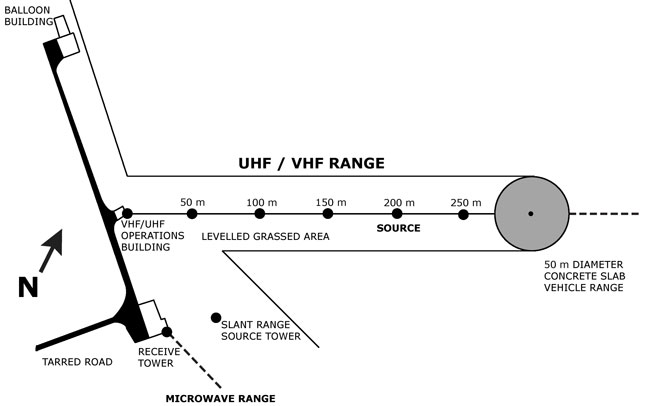 This range has the capability to do all antenna verification tests over the frequency band of 3 kHz to 3 GHz. The automated measurement system utilizes an HP8753C network analyzer and either di-pole or log-periodic reference antennae. Standard gain horns are available from 750 MHz upwards.
The range is 300 m long with a 2 storey control room with an elevation-over-azimuth positioner on the roof, seven metres from the ground, controllable from within the control room. At the end of the range is a concrete slab of diameter 50m with an underground room for feed placement.
For a user manual of the VHF / UHF range, please click here (3.8 MB).
Photos - Click on photo for larger size.