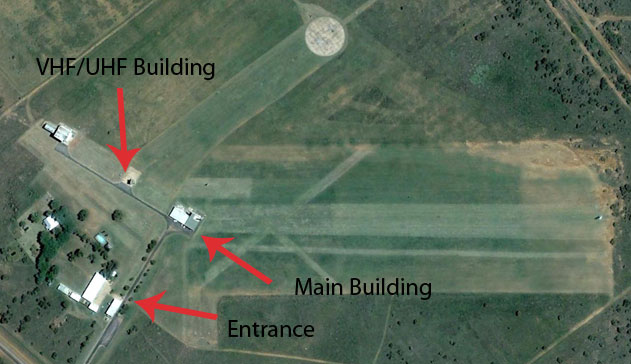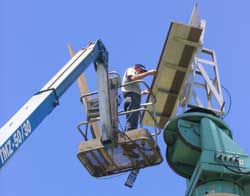 The National Antenna Test Range covers an area of 30 acres (24Ha) and is fully security fenced, with access control and 24 hour CCTV surveillance.
The main building contains stores, workshops and offices along with a full kitchen and bathroom facilities. The VHF/UHF building contains offices and stores. Both buildings are fully air-conditioned.
Prime power for the range is provided by the substation next to the entrance gates which is fed into a high capacity UPS system. A diesel generator serves as back-up supply for the entire facility.
A Cherry Picker is available for hire for clients needing to mount larger antennae on the positioner, this vehicle is only to be operated by individuals licensed to do so.